2022 VIPARSPECTRA Latest KS5000 LED Grow Light
It's no secret that I'm an avid and experienced indoor gardener at this point, and I often touted the benefits of LED grow lights. They're functional and energy-efficient, leading to better yields without driving up your power bills. However, not all LED grow lights are created equal, and I want to help readers find the best of what's available. To make that easier, I looked closely at one of the company's latest offerings and wrote this ViparSpectra KS5000 LED grow light review.
Ultimately, my goal is to ensure that other indoor gardeners can choose the right LED grow light for their needs. In this review, I don't just go over what the ViparSpectra KS5000 has to offer but also its shortcomings. Here's my ViparSpectra LED review, including a look at the company, the various product offerings, and a deep dive into the ViparSpectra KS5000.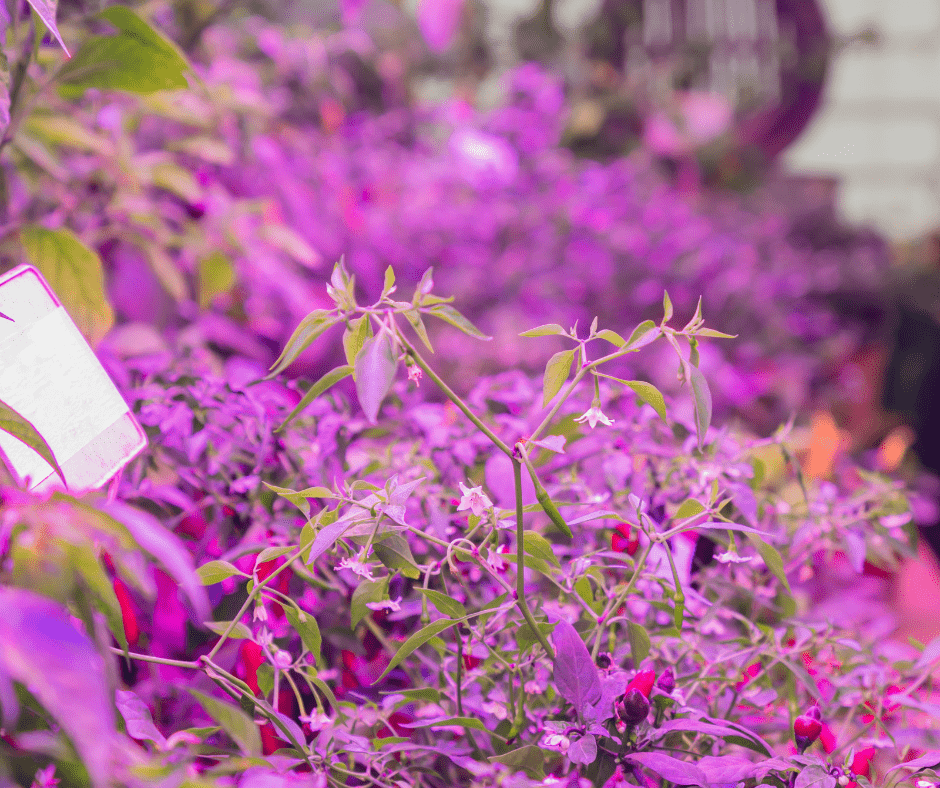 About ViparSpectra LED Grow Lights
Before discussing the various LED grow lights offered by ViparSpectra, I wanted to do a quick ViparSpectra review on the business itself. ViparSpectra is a relatively new company. It launched in 2011, aiming to make affordable but capable indoor gardening products. The company's journey began with LED grow lights, but it's since expanded its offerings to include grow tents, too.
Over time, ViparSpectra found ways to improve its operations, opening up facilities in several countries to streamline distribution. Additionally, research and development are a core part of the company's process, allowing it to improve the performance of its LED grow lights and other products.
One of the most noteworthy accomplishments was a partnership with Samsung and Mean Well, two companies that produce some of the highest quality LED grow light components. Most consider the parts created by those organizations to be the best available in the market, so ViparSpectra worked with them to ensure they could include those components in their designs.
ViparSpectra LED Grow Lights Pros & Cons
Before I hop into my ViparSpectra KS5000 review, I thought it best to talk about the pros and cons of what the company offers. ViparSpectra doesn't just produce the KS line. Instead, they have several product lines available across two categories.
First, it's critical to note that ViparSpectra outperforms many competitors when it comes to customer service. Plus, their warranty period is relatively long, at three years, which works in your favor.
Second, grow lights from ViparSpectra also come with a few features in common that are highly desirable. You can adjust the lighting to support vegetative and bloom phases, leading to better growth and yields. Plus, the company uses aluminum cooling heat sinks and offers full-spectrum lighting.
Overall, the build quality is high, too. Generally, you can expect to get a reasonable amount of time out of any ViparSpectra LED light, making the investment worthwhile.
When it comes to drawbacks, some ViparSpectra LED grow light lines do cost more than some similar options by competitors. Now, you are getting high-quality construction and components, so charging a bit more isn't necessarily out of line. However, for beginning indoor gardeners, it's a pretty big investment. Plus, some indoor gardeners can't work these lights into their budgets.
Additionally, while the ViparSpectra LED grow lights are potentially more expensive, that doesn't mean you'll get more coverage. In fact, some of the ViparSpectra grow lights cover surprisingly little area considering their price. Fortunately, many of the designs can be daisy-chained, and since the quality and longevity are there, they can do the job well when it comes to supporting an indoor grow.
Pros:
Even PAR distribution with many designs

Lights are typically lightweight, making them easier to hang

Dimmable options are available

High-quality components, such as Samsung LM301H diodes

Competitive energy efficiency

Solid customer service
Cons:
Specific product lines are more expensive than similar offerings by some competitors

Some designs don't offer much coverage.
ViparSpectra KS5000 Review
The ViparSpectra KS5000 offers a lightweight six-bar design that's relatively slim and discrete, meaning it's far easier to hang, particularly in tighter spaces like some grow tents or shelf-based grows. It also offers full-spectrum light, using Samsung LM301H diodes and Mean Well drivers. This ViparSpectra LED grow light is also designed for even PAR distribution, helping every plant in the indoor gardening area thrive.
Another benefit is that the ViparSpectra KS5000 is a dimmable design. This can simplify light installation, as you can choose a position that's lower and simply dim the light if you need to reduce the intensity during specific growing phases.
The detachable power supply is another good point about this light. You can position it outside the grow area to reduce heat, which can make a significant difference if controlling high temperatures in your grow space has otherwise been challenging.
With the ViparSpectra KS5000, you're also getting a fanless design. Instead, the LED grow light relies on aluminum heatsinks for cooling, and that approach is incredibly effective. Plus, that means it's far quieter to operate than LED grow lights that rely on fans, making them more comfortable to use near living areas and more discrete if you have visitors.
As mentioned above, ViparSpectra is also known for great customer service and surprisingly long warranties. You typically won't have any issues getting problems addressed, and the warranty lasts for three years. Plus, there's a 30-day money-back guarantee, so you can return the light, no questions asked, during the first month if it doesn't meet your needs.
When it comes to drawbacks, the ViparSpectra KS5000 only supports up to 16 square feet of growing area. Considering the price, that's slightly less than many indoor gardeners would expect. However, you can daisy chain several of these lights together, allowing you to ensure coverage for a larger grow area.
Additionally, the ViparSpectra KS line overall is an investment. These LED grow lights are a bit expensive, so they won't work with every budget. However, the quality is there, so keeping that in mind is critical. Just understand that getting several lights to cover a large area will add up fast, but the amount of time you get out of the lights could make that worthwhile.
Other ViparSpectra LED Grow Light Products
While the ViparSpectra KS5000 is an excellent choice for many indoor gardeners, others may have different needs. Fortunately, ViparSpectra has plenty of other LED grow lights available.
The ViparSpectra KS line includes several more products, including the ViparSpectra KS3000 and ViparSpectra KS2500. Both offer the same features, technologies, and construction, but they're smaller than the KS5000. As a result, they have less coverage area, which might be fine if your indoor garden is petite. Plus, they're less expensive since they aren't as large.
Another option is the ViparSpectra XS line. These feature a more traditional rectangular light instead of the bar design, but many of the features are the same. For example, you get Samsung diodes and Mean Well drivers. Plus, this line offers four sizes, including the XS1000, XS1500, XS2000, and XS4000, and the coverage levels are better than you get with the ViparSpectra KS line.
Finally, there's the ViparSpectra Pro Series, which has the P1000, P2000, and P2500. These ViparSpectra grow lights are a more traditional design than the bar design you see with the KS series. Additionally, they're more affordable. However, the cost is lower since these lights are smaller and don't feature Samsung or Mean Well components. Still, they perform well, so they're not a bad choice for beginner indoor gardeners looking for lights for smaller grows.
2022 VIPARSPECTRA Latest KS5000 LED Grow Light Review
Build Quality

Coverage

Value for Money

Cooling System

Energy Efficiency
Summary
Additionally, the ViparSpectra KS line overall is an investment. These LED grow lights are a bit expensive, so they won't work with every budget. However, the quality is there, so keeping that in mind is critical. Just understand that getting several lights to cover a large area will add up fast, but the amount of time you get out of the lights could make that worthwhile.
Enjoyed this post? Pin it!