Best Books on Growing Weed
Nowadays, more and more people are growing their own marijuana plants, for recreational, therapeutic, and medical purposes. However, marijuana cultivation can be complicated for an inexperienced grower, and many things can go wrong during the process. Luckily, there are plenty of guides to growing marijuana that explain the cultivation cycle and teach you how to grow cannabis properly. In the following article, I'll share the best books on growing weed I've found that are available on Amazon.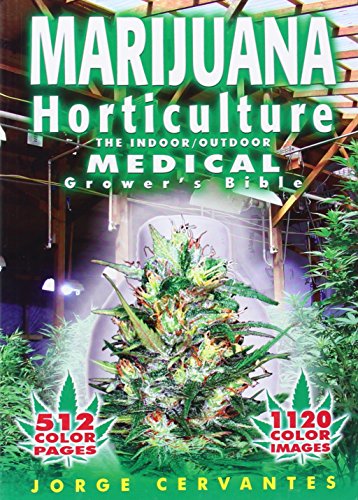 This book is written by Jorge Cervantes, an experienced indoor and outdoor cultivator with over thirty years of knowledge in this field. The Medical Grower's Bible aims to explain everything you need to know about marijuana growing, in an accurate and easy-to-follow manner. Here, everything is explained with details and the author focuses on every small procedure that is required for a successful crop. More than that, in this cannabis grow book you'll find some unexpected situations that may occur during marijuana growing and how to fix them.
Many people have commented that this book is targeted at advanced growers, but that's not true. The Medical Grower's Bible can be extremely specific and technical from time to time, but everything is explained in a logical and simple to understand way. Also, the book has plenty of illustrations, pictures, and diagrams, meant to make things a whole lot easier. Since budget is often an issue, Cervantes teaches us how to save money and how to obtain the most productive crop for the smallest investment. You can purchase the The Medical Grower's Bible from Amazon, in its paper or Kindle version.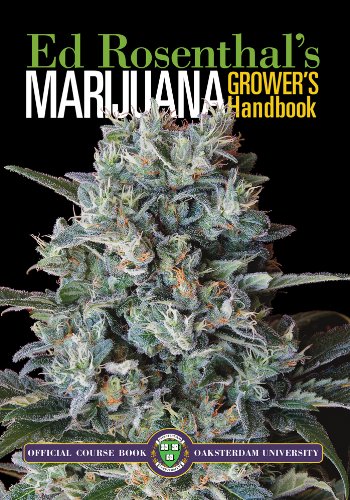 Ed Rosenthal, the author of this book, is an expert in marijuana growing with over thirty years of experience. The Grower's Handbook is written in two sections, one for beginners and one for advanced cultivators. The author begins by explaining how to prepare your garden, which is the best soil for a marijuana culture, and what additives to use to accelerate growth. It then proceeds into more advanced topics.
This book is starting to show its age as it was last published in 2010. Newer growing techniques are not covered nor are the latest technologies. However, unlike other books, the Grower's Handbook actually teaches you how to grow and sustain a long-term culture, helping you become a professional in marijuana growing. It is another quality book if you are aiming to fully understand the marijuana growth cycle.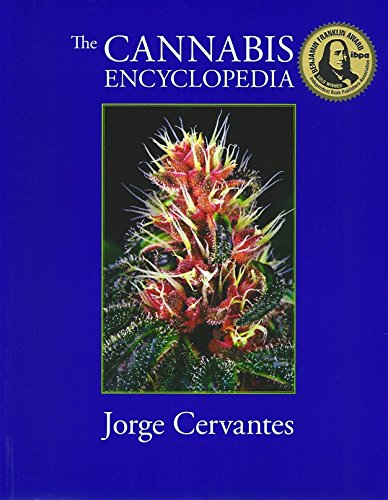 Written by the same Jorge Cervantes, The Cannabis Encyclopedia is a more complex book, providing valuable tips for marijuana consumption and cultivation. This book is mainly focused on medicinal Marijuana, but it can also be used by a recreational marijuana grower. Since it's meant for medical use, The Cannabis Encyclopedia gets technical and explains principles like medicinal concentrates, the cannabinoid measurement, and other medical terms.
The technical nature of this book is extremely useful even if you grow the plants for yourself since it teaches ways in which you can use the final product. For instance, an entire section of The Cannabis Encyclopedia is focused on cooking and it presents some innovative recipes and methods to concentrate cannabis.
The illustrations make things a lot simpler, especially where it shows the growing stages of the plant. Pest and disease control are mentioned as well and Cervantes teaches you how to avoid them without chemical additives.
The Cannabis Encyclopedia may seem too much for a beginner, but once you start reading it, everything will seem extremely simple. This book can be found on Amazon, and even if it's more expensive than other guides, it is entirely worth the price.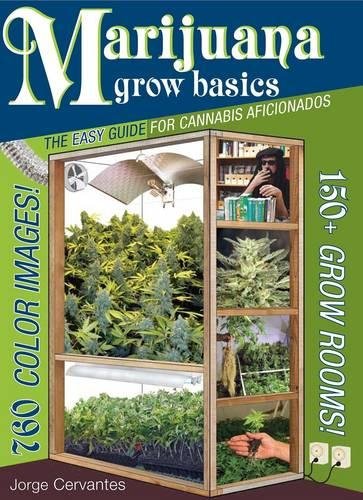 If you've never grown a plant before and you are an absolute beginner, then this book is for you. It's also the cheapest book in this list, and it's actually an excellent way to see if marijuana growing is for you or not. Marijuana Grow Basics aims to explain the cannabis cultivation process in a clear and straightforward way. As you read it, you will notice that the book lacks some technical explanations, but the author did that on purpose. According to the book, it's better to keep things simple when you're growing the first crop in order to avoid over-complicating things.
Normally, a person without horticulture experience will struggle to get a productive marijuana crop on the first try, but this book makes the process more foolproof. If you follow the tips provided, you'll feel like the book is growing the crop for you! Also, if you're not 100% certain you will grow marijuana, this book will still provide solid advice for other gardening endeavors.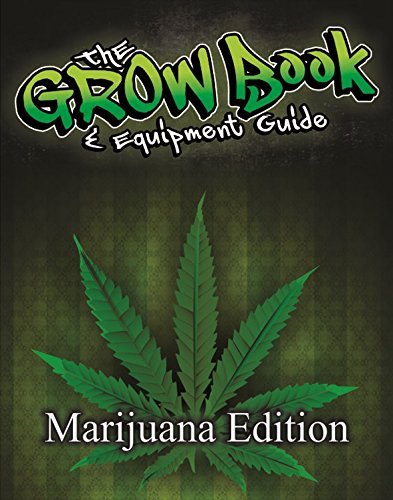 This is the third volume of the famous Grow Book, complete with updated information and growing practices. This book will help you master techniques like: light selection, flowering, trimming, cloning, mixing nutrients, drying and many others. The Grow Book Guide can be a good read for a beginning grower and of course, a source of valuable information.
The Grow Book also features a special section dedicated to answering the most asked questions about growing weed. This is useful information as you probably have many of the same questions.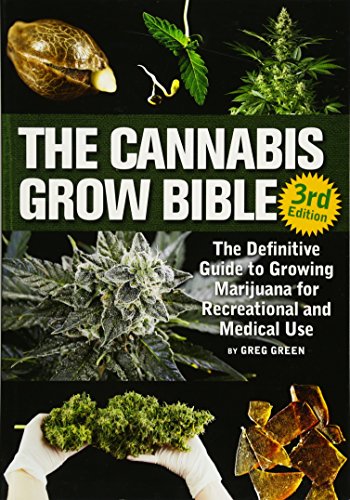 A popular guide and one of the best cannabis grow books, The Cannabis Grow Bible by Greg Green covers everything from the history of cannabis, growing techniques, harvesting, and more. It is the goto book for anyany beginner or experienced grower looking for information about cannabis cultivation.
The third edition was published in 2017 and includes many useful photos throughout which helps understand some of the techniques. It is not as up-to-date on the most recent lights and growing technologies, but it is an invaluable tool for understanding the fundamentals of growing cannabis.
Final Thoughts About the Best Books on Growing Weed
It's straightforward to grow cannabis once you have detailed instructions from the best marijuana grow books. However, don't feel there is pressure to adhere to one way of doing things. These are all references to help you grow plants the way you want them. Pick a book, seed a plant, and learn by doing. If at first you don't succeed, try again.
I've gotten value out of each of these books, some more than others. Often it is just to go back and review a particular situation to see how someone else handled it. Yes there are online forums you can use for this kind of thing, but sometimes it is just faster to flip open the index or table of contents in one of these books and dig in.
If you've found a book you prefer, I'd love to know. Drop me a line via the contact form and I'll put it on my reading list.
Enjoyed this post? Pin it!