12 Gifts for the Marijuana Enthusiast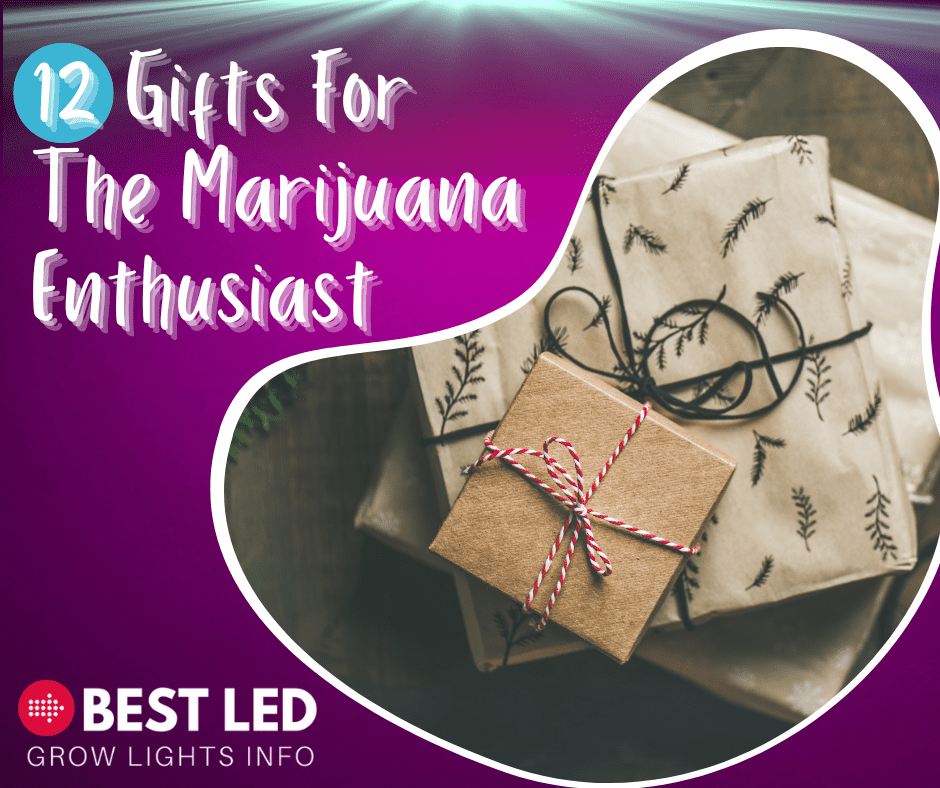 With the holiday season on the horizon, I've already started the massive task of finding suitable presents. While not everyone I know partakes, I have quite a few 420 fans in my social circle. As a result, finding gifts for the marijuana enthusiast in my life is a common holiday activity for me.
If you also have a few cannabis lovers in your inner circle, marijuana gifts and novelties can be fun options for holiday presents. If you aren't sure where to begin, here are 12 gifts for the marijuana enthusiast to consider.
12 Gifts for the Marijuana Enthusiast
1.
Toker Poker – Bic Lighter Sleeve Multi-Tool 2.0
If you want to create a custom marijuana gift basket this year, including a Toker Poker Bic Lighter Sleeve multi-tool 2.0 is a great option. The lighter sleeve fits most standard-sized BIC lighters, making the lighter easier to grip. Plus, it comes with two special features. There's a stainless steel tamper on the end and a fold-in stainless steel poker.
You can also choose from a variety of colors. Whether you want to go with a classic black, army green, bright magenta, or anything else, you'll likely find a great option.
Overall, it's a practical yet fun gift to give. Plus, it makes the gift recipient's lighter unique, decreasing the odds that it will walk away in someone else's pocket when partaking with friends.
If you know someone whose love of the marijuana lifestyle goes beyond smoking, the Marijuana Cookbook for the Sweet Tooth is an excellent option. It takes a deep dive into the dessert side of the cannabis culinary world, covering topics like baking, making butter, creating tinctures, and more with cannabis oil.
In total, there are more than 50 recipes in this cookbook. Plus, there's helpful information about CBD vs. THC edibles, as well as handy tips and tricks for cooking with cannabis. Whether the gift recipient is new to creating their own edibles or experienced, there's something in this book for them.
In some cases, the best 420 gifts are practical ones. With the FIREDOG mini smell-proof backpack with lock, you're giving the gift of discretion in a stylish design. The bag is available in several colors and features a carbon lining that helps protect against emanating odors. Plus, there's a built-in combination lock to keep the contents secure.
Another nice benefit is that this backpack is larger than some other options. It's 13" x 9.5" x 5" in size, so you can carry books, smaller tablets, and more in the compartment. There are also two handy front pockets for quick-access storage and better organization.
When you're looking for marijuana gift ideas, the HATHASPACE smart air purifier is an excellent option for anyone who smokes or bakes with cannabis at home. It offers 700 sq. ft. of coverage and is excellent at filtering smoke out of the air, keeping their house fresh.
Plus, this smart air purifier can address allergens, mold, dust, pet dander, pollen, and more, removing up to 99.9 percent of those air contaminants. It's also reasonably compact, runs quietly, and can give you feedback on air quality. There's also a remote control, allowing you to adjust the device even if you're couch-locked.
If you're looking for the best marijuana gifts for people who prefer rolling their own joints but don't always like dealing with traditional papers, the Ornate Ocean pre-rolled flavored cones are worth buying. Not only is the hardest part of rolling handled, but these cones come with tips to speed things along even more.
Plus, they're available in an array of sweet, fruity flavors. You also get a small metal tool to help with filling, and the cones are packaged in a lovely, reusable jar.
If your gift recipient is like me, smoke odor isn't necessarily their favorite. That's why the Cannabolish wintergreen smoke odor removing set is such an excellent gift. It has three items: a full-size spray, a travel-size spray, and a candle. They all feature natural ingredients that combat smoke odor. Plus, the sprays are safe for people, pets, fabric, and many other surfaces.
The bottles and candle container are also lovely, featuring a nice olive-green hue. The scent is also incredibly fresh, which makes it suitable for conquering odors in the air on a daily basis.
When it comes to gifts for cannabis lovers for like to travel (or prefer to keep their stash with them or safely contained at home), the Helmet Head smell-proof bag with combination lock could be the perfect present. The combination lock is attached to the bag, so there's never any worrying about losing it. The exterior is water-repelling, and the activated carbon lining controls odours.
On the inside, you'll also find convenient pockets. The divider pockets make it easy to bring along supplies, including lighters, containers, tampers, and pokers. You also get a free grinder card with purchase, which is a nice addition.
For tech-savvy gifts for the marijuana enthusiast, the HiGrade analyzing scope is a winner. This handy portable device and its companion app are designed with home growers in mind, allowing them to test the potency of their cannabis. Plus, it offers helpful advice, including insights about your strains, dealing with pests, providing balanced nutrition, and more.
Overall, the device and app are straightforward to use. Plus, the purchase includes a one-year subscription to the service, so the gift recipient doesn't have to spend more to experience the benefits for an entire year.
Another option for keeping cannabis odors at bay, the Vergali bamboo charcoal odor absorber bags are excellent for deodorizing spaces. The pack comes with ten bags that eliminate smells naturally. Plus, it only takes setting them in sunlight to recharge the charcoal and keep them working.
Since the bags are smaller, they can easily fit in drawers or vehicles. The pack also has hooks, allowing you to hang the bags in closets or on curtain rods.
Another one of the marijuana ideas for those who prefer edibles over smoking, Edibles for Beginners: A Cannabis Cookbook is an excellent gift for those who want to explore creating their own edibles. It contains 50 low-dose recipes, including sweet and savory options. There's also information that's helpful to newbies, including a chapter dedicated to the flavors of various strains.
Plus, the images of the creations in the book are just stunning. The recipes are also easy to follow, which is why it's such a fantastic option for anyone looking to cook with cannabis for the first time.
In the world of marijuana merchandise, stickers are a fun option. This Keanboll weed pot leaf sticker set includes 100 vinyl decals. Along with making the stickers removable, repositionable, and reusable, they're waterproof.
The designs range from classic to outright quirky, so a good portion will likely appeal to any 420 fan. As a result, this is one of the best gifts for marijuana enthusiasts who want to show off their love of cannabis.
For a holiday-themed marijuana novelty item, the Kurt S. Adler Happy Holidaze cannabis leaf Christmas tree ornament is hard to beat. The design is colorful and festive, and there's a handy spot to attach a hook, making it easy to hang.
Enjoyed this post? Pin it!